Our dedicated highly skilled crews perform a wide range of professional vegetation management works including
tree removals
,
weed spraying
and
lawn mowing.
All to the highest possible standards.
All jobs are completed safely with particular attention to quality and value for money.
Have you recently had a large tree on your property removed? While the extra space in your backyard might be welcome, the remaining stump can serve as an unsightly addition to your garden. That's where the team from Batta Brothers comes in.
Fast and Cost-Effective Tree Stump Grinding Services and Solutions
Our team has more than 50 years of combined experience in tree stump grinding services, providing comprehensive solutions to all customers, no matter the size or scale of the job at hand.
Tree grinding is the best way to remove the stump of a tree without having to dig up the vast root system. This allows the surrounding area to stay intact, reduces the time needed to complete the job, and delivers lasting results.
Call Today to Arrange a Professional Tree Stump Grinding Service
For more information on the benefits of our in-demand tree stump grinding services, local customers simply have to pick up the phone and dial 1300 228 276.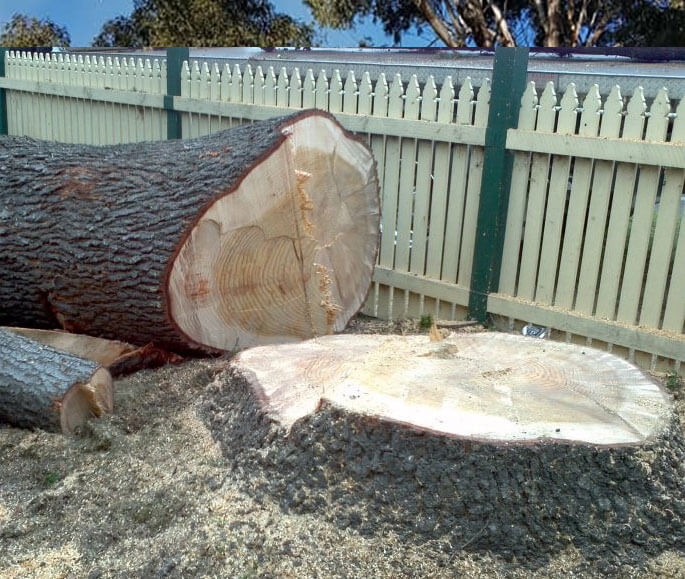 Batt brothers vegetation management